Gold
has always fascinated us Indians but do you know how
prices of gold
have varied in India. I happen to visit RBI website which publishes lots of reports including weekly Gold prices.
So here it is
40 Years

price history

of Gold.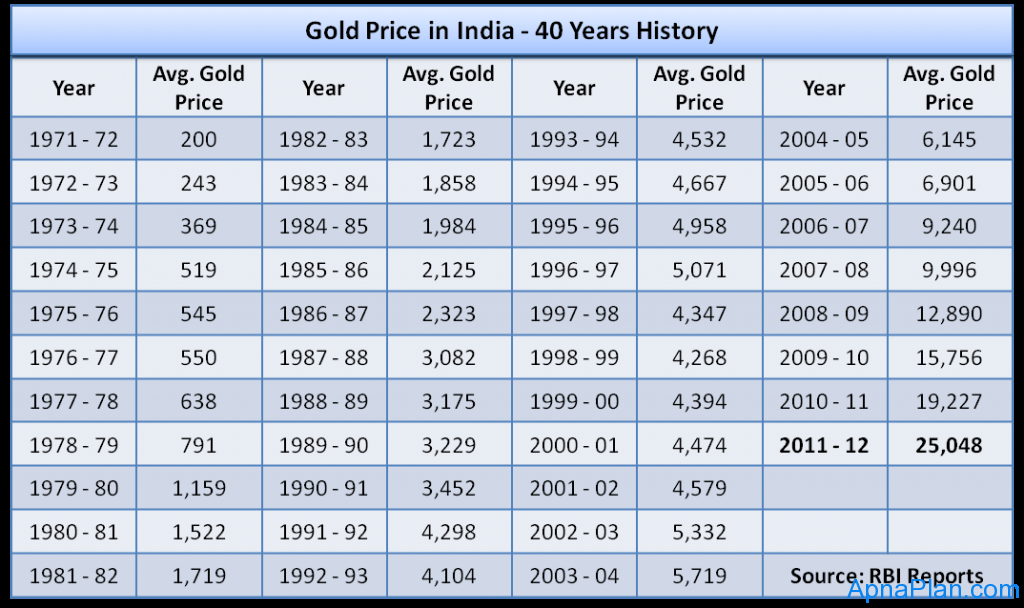 Gold Price Trend:
If you look at the trends in Gold
Price
below, its only after 2004-05 that gold has started giving very sharp returns.
It has given more than 20% annualized return since then.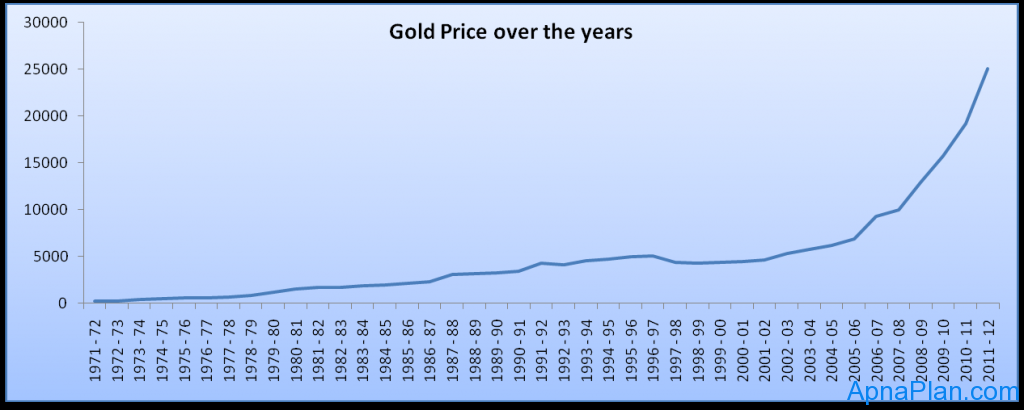 Return on Gold:
Below is the chart showing the rolling return on Gold for 1, 3 , 5 and 10 Years period. For e.g. for 5 years rolling return its assumed that you buy Gold every year and sell it after five years.
The significant point to note here is
except for 10 Years rolling return gold at some point of time has given negative returns.
The worst period for Gold has been 1997 – 2002 where the Gold prices remained virtually stagnant. This graph also proves that
returns in Gold is not always positive which most of us assume.
Its depended on
market
factors, currency equations and economy.

Invest in Gold?
Never think that Gold
price
would always rise. In fact with so much interest in Gold and so
much money
pouring in all of a sudden has made Gold risky
investment
At this point of times its difficult to predict where would gold prices stand in next 3 -5 years!
If you are really interested in investing in Gold probably buying regularly in small chunks (SIP – Systematic
Investment
Plan) is the way to go.
~