What is Financial Planning?
Financial Planning is a solution which converts your goals into action plans and provides the direction and discipline to achieve these goals.
Why do you need Financial Planning?
If you have certain life goals, such as you wish to have a worry free retirement, you wish to educate your children at the best schools and colleges, you wish to purchase a house or a car, or any other life goals, then building a Financial Plan can help you to achieve these goals.

Your Financial Plan will work towards achieving goals such as retirement planning, child's education planning, marriage funding, house purchase, debt management and insurance planning.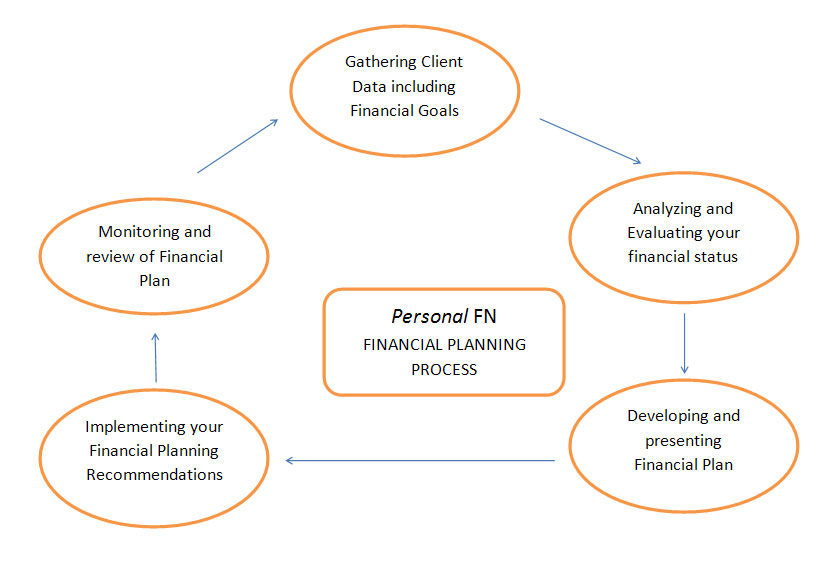 With a Financial Plan, you will be able to:
Get the required financial protection for your loved ones
Ensure creation of an emergency fund
Make suitable investments to achieve your financial goals
Sleep peacefully at night!


Our Financial Planning:
At
SAMPARK
, you are our focus.
Our financial planning process lays strong emphasis on your active involvement while identifying the appropriate successful solutions for your life goals.
Our team of experts will help you to undertake need based, holistic financial planning to achieve your most cherished life goals and dreams. Our Financial Planning process begins with an in-depth look into your financial life. We will spend a significant amount of time taking your inputs and making sure that we have all the details required regarding your life goals and finances, before we proceed to building your Financial Plan.
We will help you set right your existing portfolio asset allocation through diversification, to bring it in line with your risk profile and life goals. Your Financial Plan will be simple to understand, and to implement.
Your existing portfolio of mutual funds and insurance policies will be reviewed. You can also choose to avail both these reviews separately.
We follow a thoroughly unbiased way of working.
Your Financial Plan will recommend only those products that are the best ones for you.
START YOUR FINANCIAL PLANNING TODAY!
CONTACT US
~
Source :personalfn